Ka – a sculptural umbrella stand
•
Ka – the sculptural umbrella stand seems to dance in a warm summer rain and shows himself from his best sides. Kind and elastic it hugs all your umbrellas and even would make a "bella figura" in an art gallery.
•
300€ + shipping – our standard colors
310€ + shipping – customized RAL colors
270€ + shipping – beech plywood, linseed oil
• material: beech plywood, ceramic
• finish: varnish or oil

• 2 kg
• Dm = 29, H = 60cm
Ka is available in our 6 standard colors (RAL) or in natural beech with linseed oil.
It is also available in any other RAL color of Your choice with an additional charge of 10€.
Design: Alexander Lorenz
Please contact us for further information: CONTACT
•
Ka hugs all your umbrellas.
•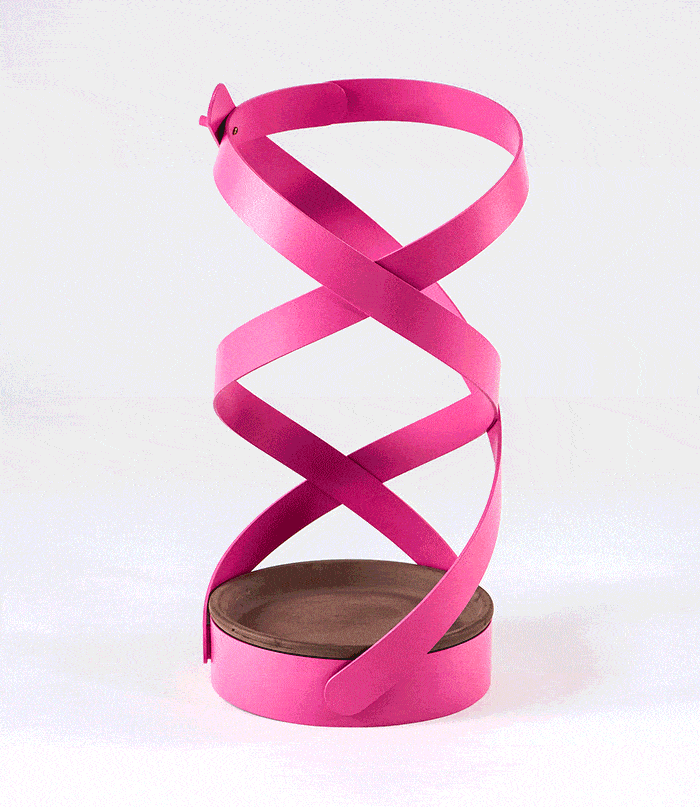 See more: alexander lorenz DESIGN